Partnering - Co-Investment - Licensing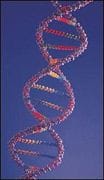 Biovite is actively seeking partners, co-investors and Licensees to assist the company with its next phase of development based around its bioactive AMYCOT. This includes; an accelerated research & development program, completing Clinical Trials as and when required, the global commercialisation of its present products and the products in its development pipleline.
The opportunities that Biovite provides covers the; pharmaceutical, nutraceutical, cosmaceutical and dermaceutical industries in the human health sector, veterinary products for the animal health sector and products for industry and agricutlure.

We invite those parties that have an interest in in this opprotunity to contact the company using the contact information or contact facility on the 'Contact Us' page.
Contact Details
Peter Johnston - General Manager
Biovite Australia Pty Ltd
PO Box 364
West Burleigh
Queensland 4219
AUSTRALIA
Phone: (+61 7) 5520 7544
Fax: (+61 7) 5520 7255
E-mail: Please use the contact page